Posts tagged
lukewarm
Written by Erik D.
I am sorry if you believe that you are a good person and you will go to heaven
I am sorry if you think all your Christian good deeds will get you into heaven
I am sorry if you became a Christian because you thought it would make you rich and prosperous
I am sorry if you think your "favorite" sin is ok in Gods eye (more…)
The worst place to hang out if you're a Christian…
No, it's not a bar or any other stereotypical "sinners hangout"… It's a spiritual hangout that made Jesus say, He would "spit you out of His mouth."
Listen to the podcast and find out how, even when we find ourselves here, God STILL has a way out for us!
Podcast: Play in new window | Download (Duration: 10:19 — 9.4MB)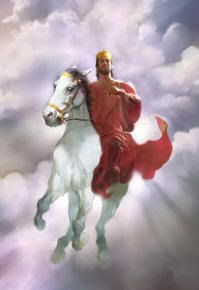 Did you know Jesus IS coming back? Are you acting and living like you know He's coming back?
Many Christians are living like He never even came here to earth… Others, act like He'll never be back again.
I read where He'll be back on October 2011. Another group says it's sometime in 2012…
Let me tell you when He's coming back.
Podcast: Play in new window | Download (Duration: 13:29 — 12.3MB)