Tomorrow WILL Come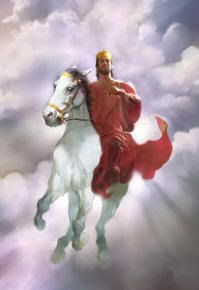 Did you know Jesus IS coming back? Are you acting and living like you know He's coming back?
Many Christians are living like He never even came here to earth… Others, act like He'll never be back again.
I read where He'll be back on October 2011. Another group says it's sometime in 2012…
Let me tell you when He's coming back.
Podcast: Play in new window | Download (Duration: 13:29 — 12.3MB)
This entry was posted by Steve on January 29, 2011 at 11:50 am, and is filed under Podcasts-2011. Follow any responses to this post through RSS 2.0.Both comments and pings are currently closed.